7.45pm to 10.30pm on Saturday 25th August 2018

This year's FREE Dance in the Square on 25th August (Bank Holiday Saturday) featured the fabulous Blues Brothers Rhythm n Blues Review Band supported by the performing arts group Stagecoach. The event started at 7.45pm and ran until 10.30pm. Some tables and chairs were put out and refreshments were provided by the King's Arms, Giggly Pig, Sevs Ice Cream and Nigel Sault Master Coffee.
The Dance celebrated 28 years of the Blues Brothers Band. Although a few members of the band have changed over the years, 10 members who played the first gig also played last year's Carnival including the two principals, Andy Start as Jake Blues and Glyn Banks as Elwood Blues. The band provided a show that everyone loved, crossing the ages from young kids to the oldies.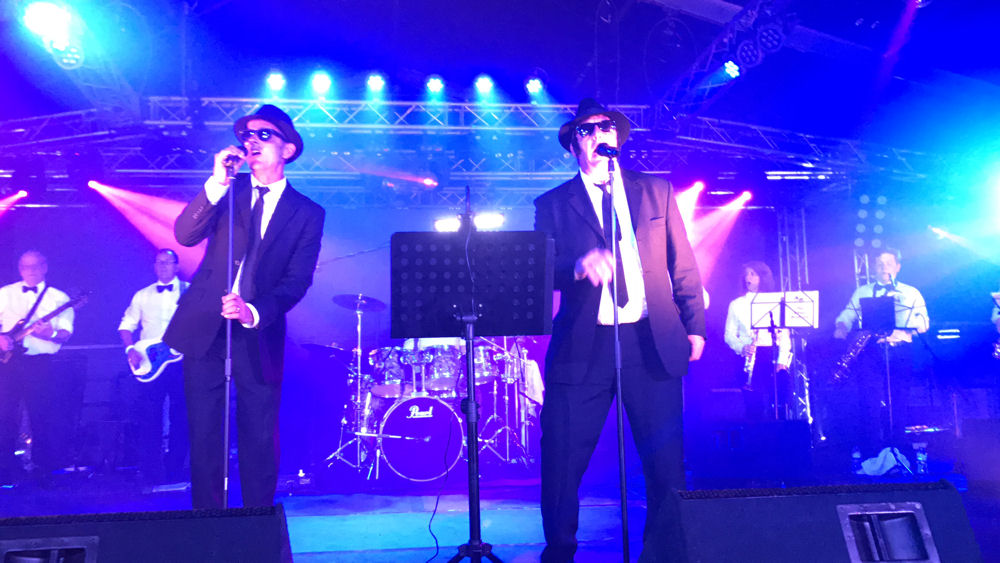 Our thanks to this year's Dance in the Square supporters: