Saffron Walden Initiative is an independent, non-political, non-profit making Company. Membership is open to anyone who cares about the lovely market town of Saffron Walden.
Fairycroft House Young Carers Holiday Fund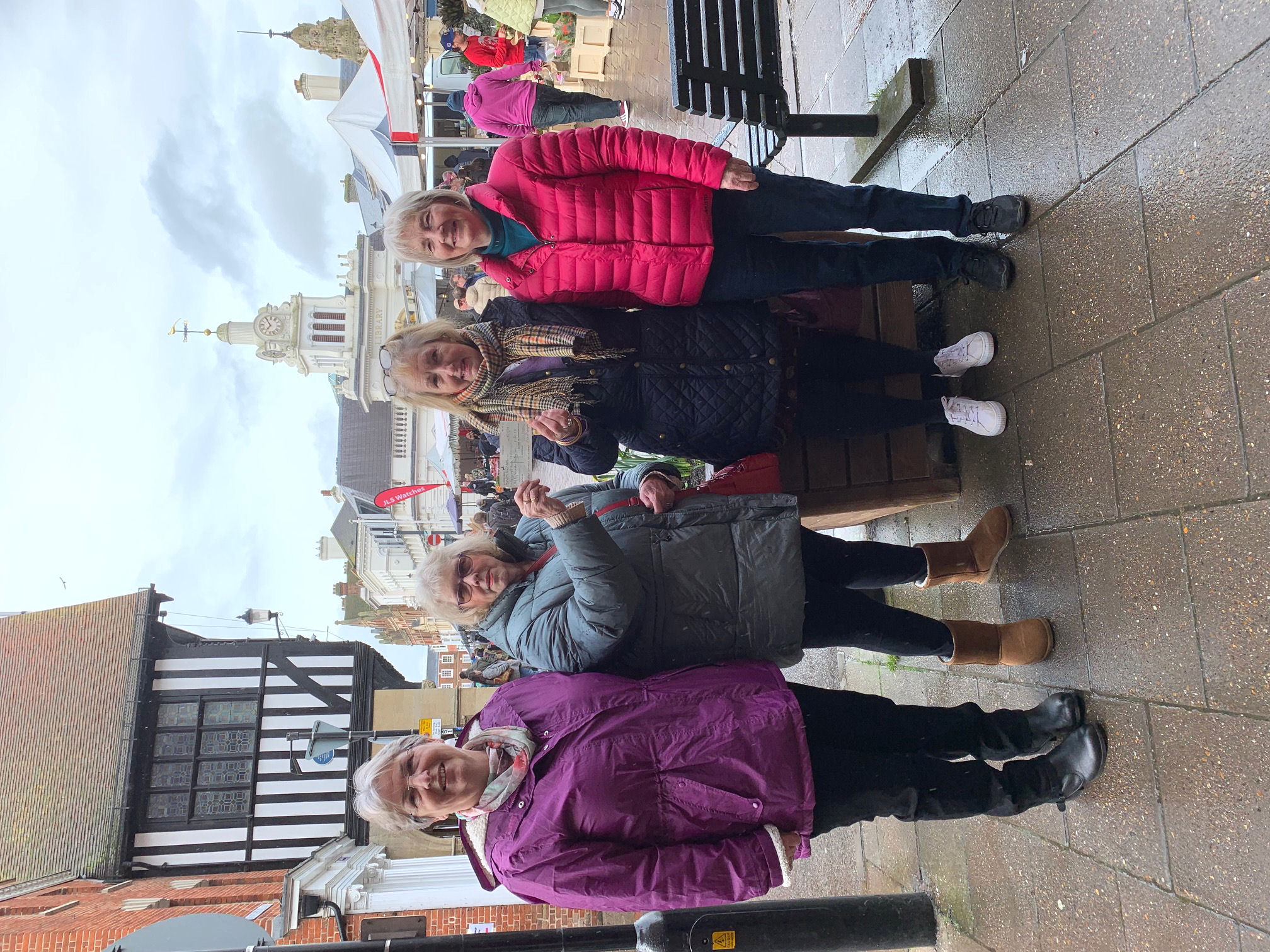 Sewards End WI presented Jacqui Portway on behalf of Tim Atkinson from Fairycroft House with a cheque for £50 for their Young Carers Holiday Fund.  In December 2022 Winstanley Christmas Charity Late Night Shopping hosted the WI with a Xmas stall pitch and they were inspired by the £2,147.27 raised by the Saffron Walden Initiative that they wanted to help too.
Pictured here with Jacqui are Maggie Hughes (President), Carol Player (Treasurer) and Brenda Moore (Secretary).  The Initiative and Fairycroft House thank everyone for their efforts to take part and sponsor. Jacqui & Tim look forward to this year's event on Friday 1st December. To book a stall email Jacqui.Portway@gmail.com
Town Council Award for Mike Hibbs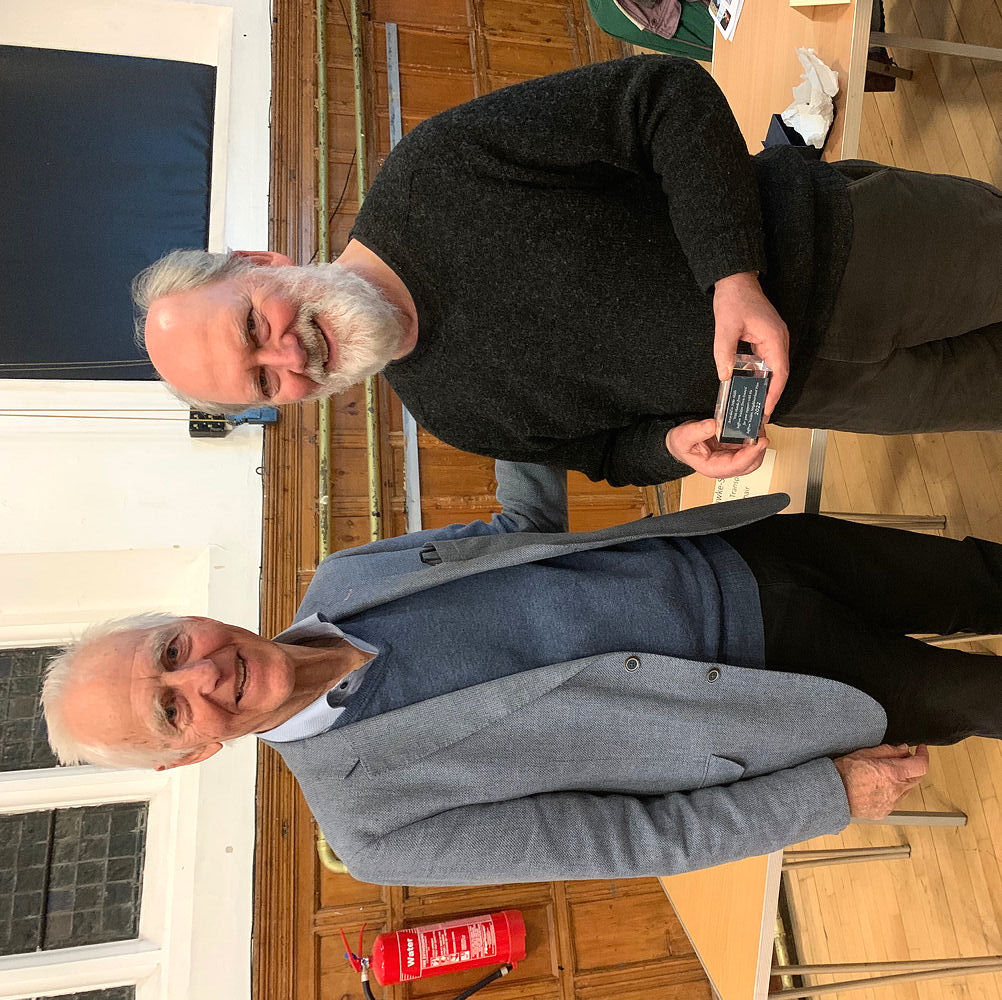 LtoR: Peter Riding, SW Initiative Director, with Mike Hibbs at the Town Council's Annual Town Meeting on 14 March 2023. Mike was awarded an inscribed glass paperweight as thanks from the Town Council for leading its Neighbourhood Plan group over many years.
Initiative Chairman Helps with Robert Dyas Store Launch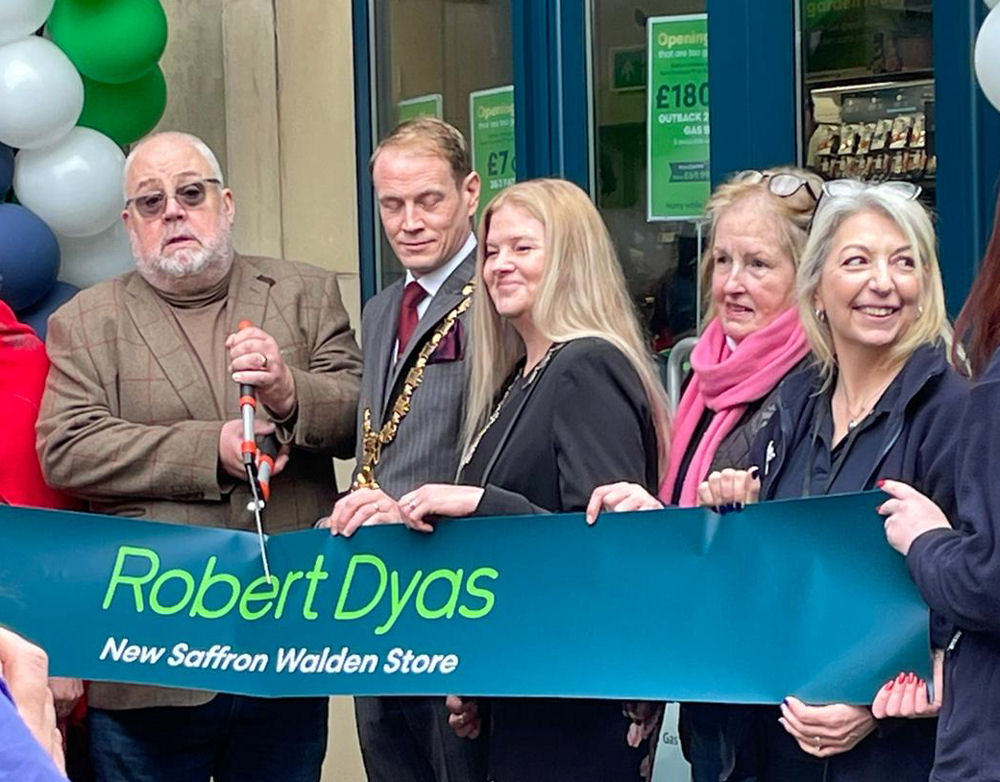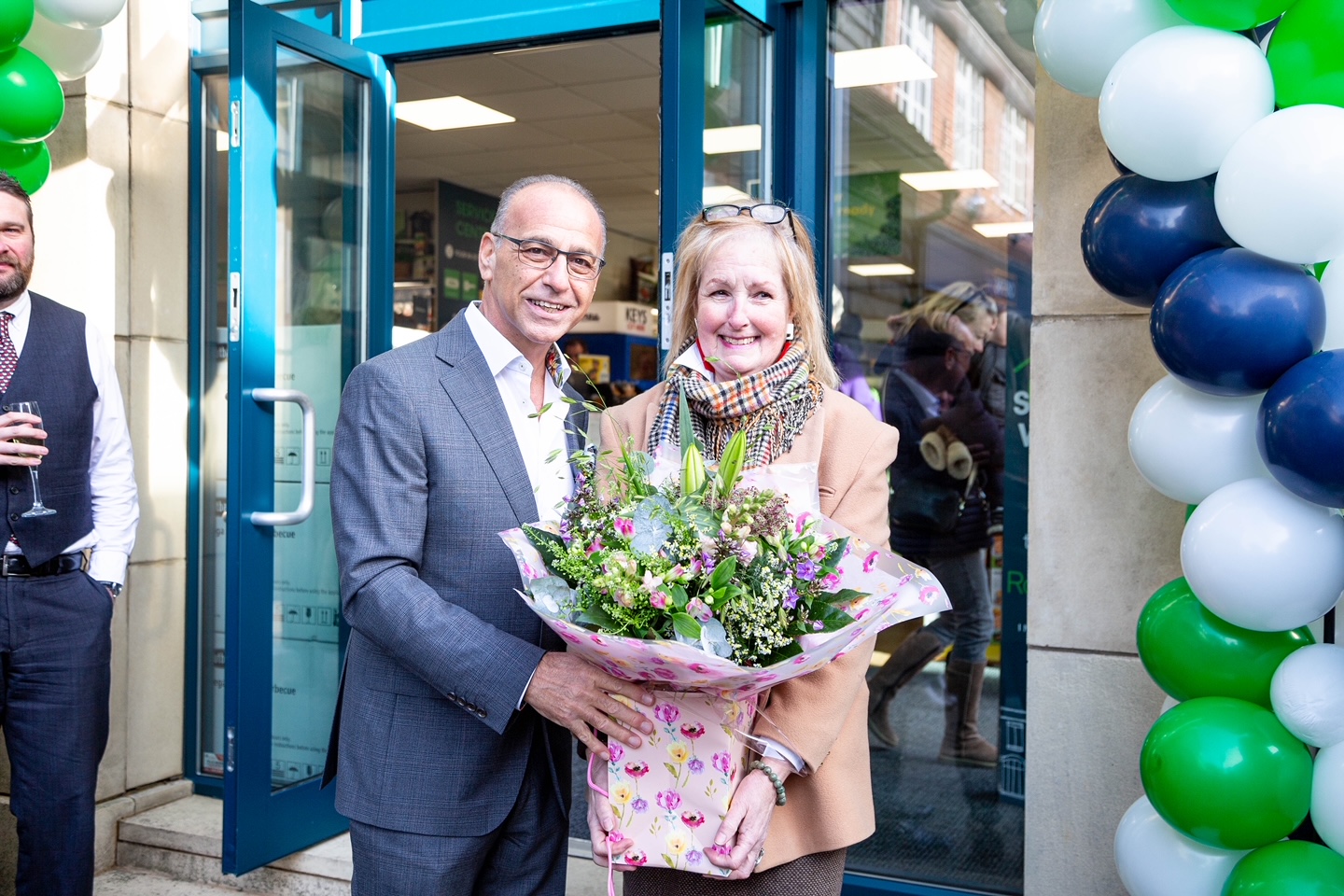 Robert Dyas head office in London contacted our Chairman, Jacqui Portway, after following the Initiatives' successful events last year. She assisted them with local knowledge and contacts to help with the launch of their new store. A wonderful innovative and easy to work with team to ensure the future of Saffron Walden. Jacqui presented Theo Paphitis, owner of Robert Dyas, with an Initiative visitors pack.
REMEMBRANCE SUNDAY 2022
The Initiative took part in the laying of wreaths, the parade and the service of remembrance at St Mary's Church on Sunday 13th November 2022.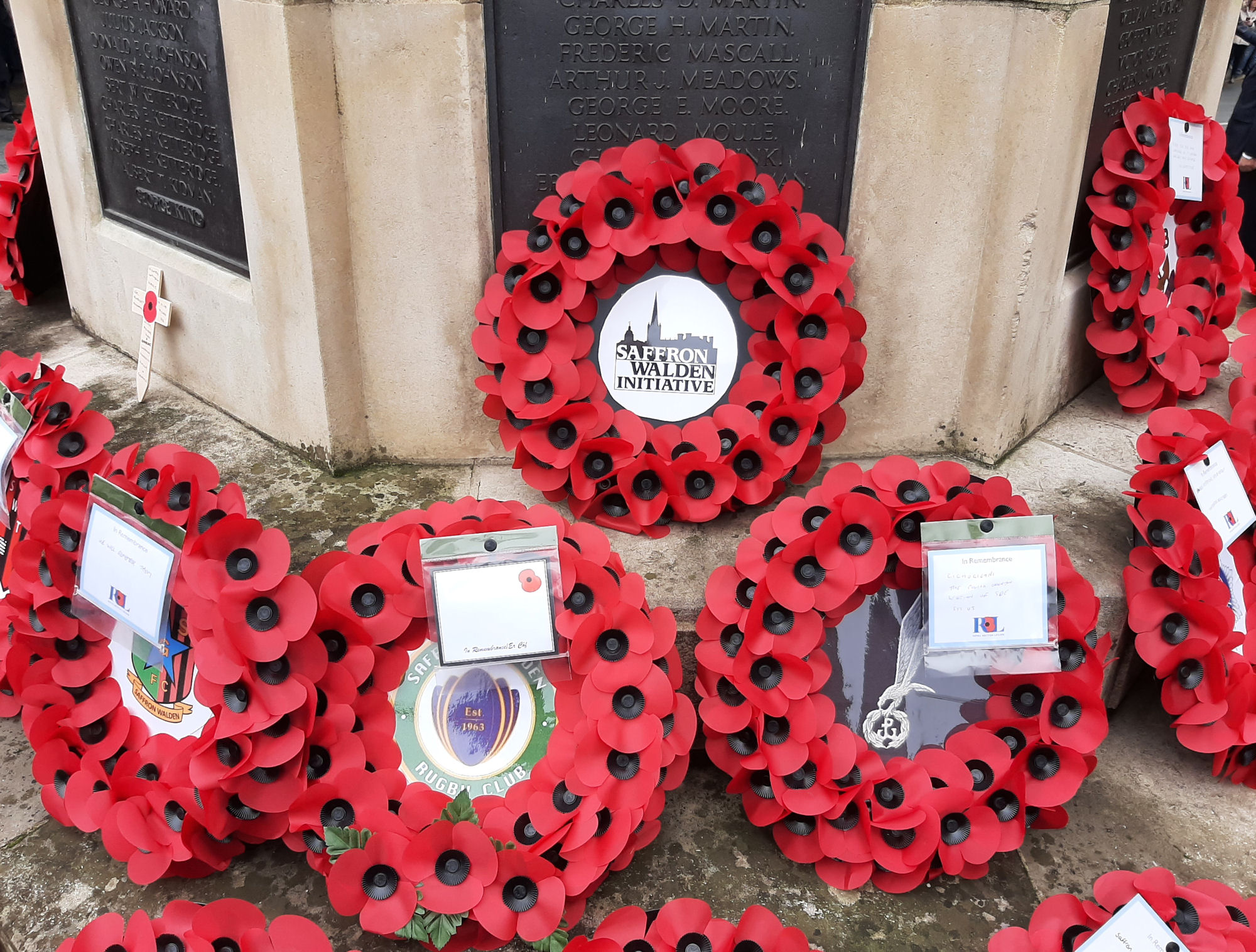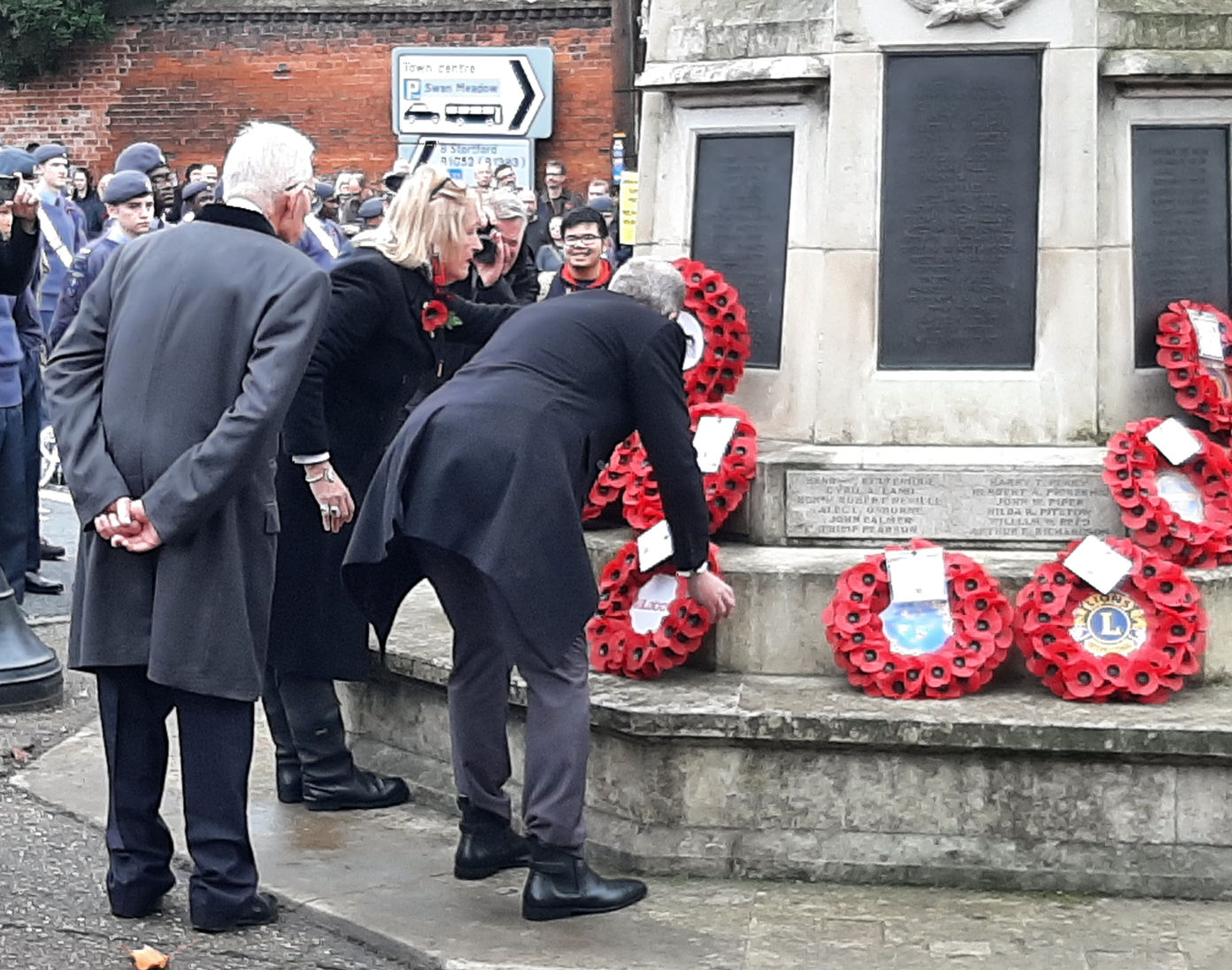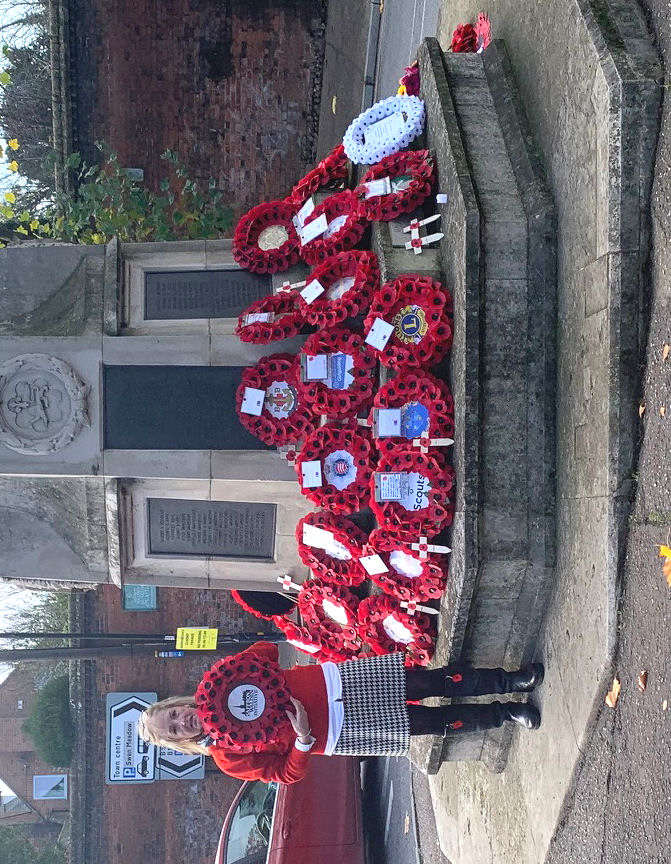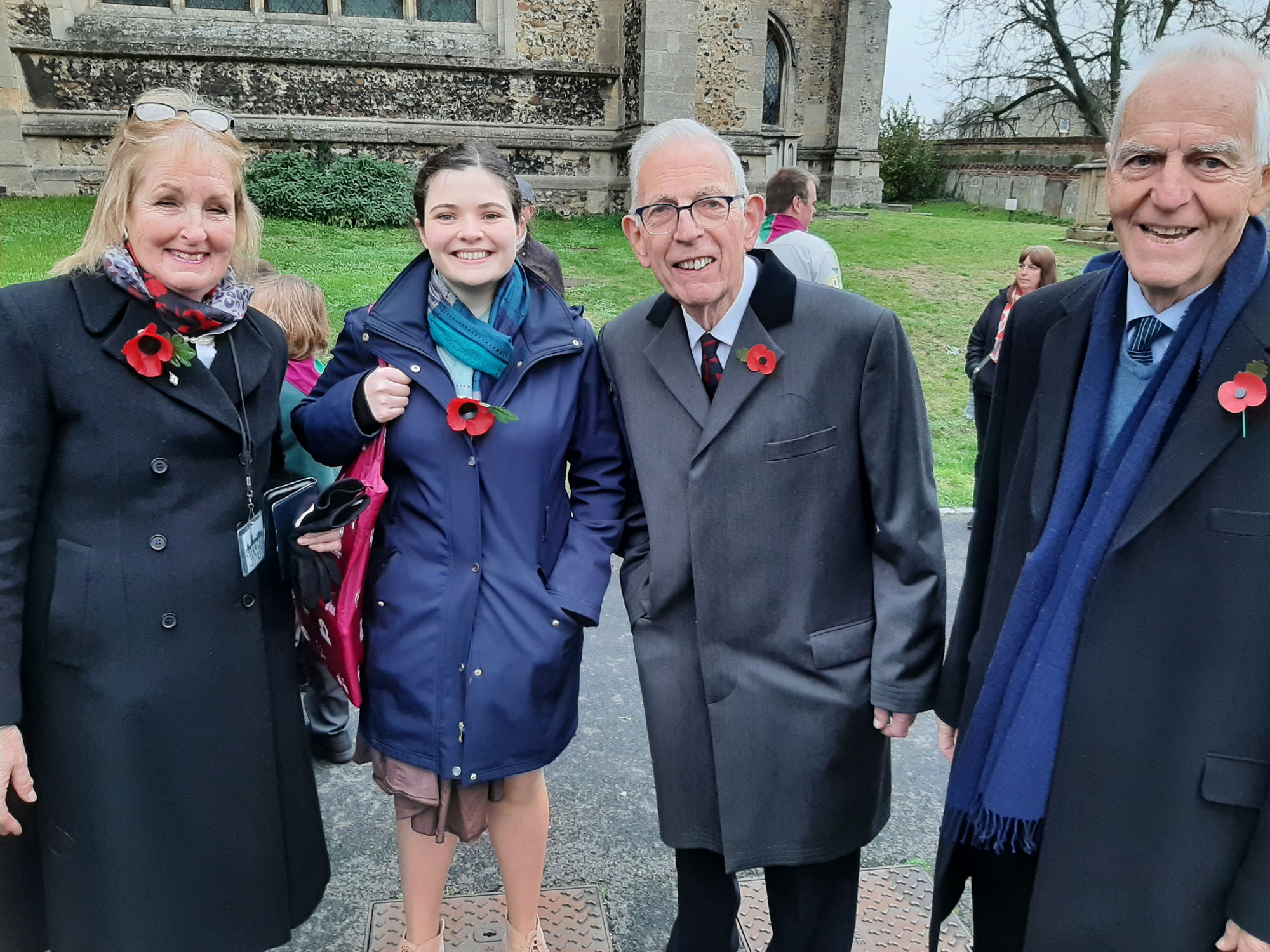 Saffron Walden Initiative (SWI) aims to improve Saffron Walden by working in partnership with local residents, businesses, non-commercial organisations and public agencies to facilitate and promote initiatives to:
Enhance the town's appearance



Promote the town and area



Provide facilities and activities for all ages and interests



Improve accessibility for residents, visitors and shoppers



Maintain the vitality of shopping and services



Develop community spirit