Saffron Walden Initiative is an independent, non-political, non-profit making Company. Membership is open to anyone who cares about the lovely market town of Saffron Walden.
Initiative Chairman Receives Uttlesford Community Achievement Award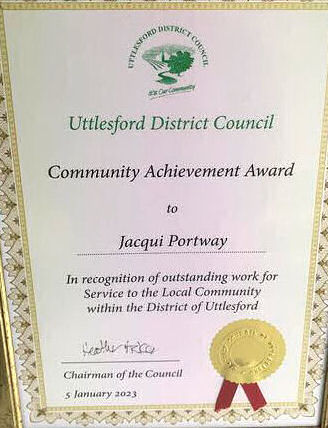 "I am honoured to receive this Community Award and I am excepting this on behalf of my recently departed friend Ron Jackson who called me every day throughout Lockdown and gave me the strength to do this. Thank you to Fiona Tait for helping me clean the signs, Andrew Green and Rebecca Noakes for Team Laptop, Sue Dennison for nominating me, Cindy Whife for endless ideas and support and, of course, the marvelous people I met along this journey. I'm continuing my WECAN duties as I truly believe this free service makes a difference." Jacqui Portway 5th Jan 2023
Saffron Walden Initiative would like to thank Saffron Hall for sponsoring the 2022 Winstanley Charity Late Night Shopping, the 2022 Business & Shop Windows Competition and the 2022 House & Gardens Competition. We went to see the Robin Hood Pantomime yesterday, it was fantastic. Seats are still available. So treat yourself to a fabulous 2 hours of entertainment. Happy Christmas. Jacqui Portway - 28 December 2022
REMEMBRANCE SUNDAY 2022
The Initiative took part in the laying of wreaths, the parade and the service of remembrance at St Mary's Church on Sunday 13th November 2022.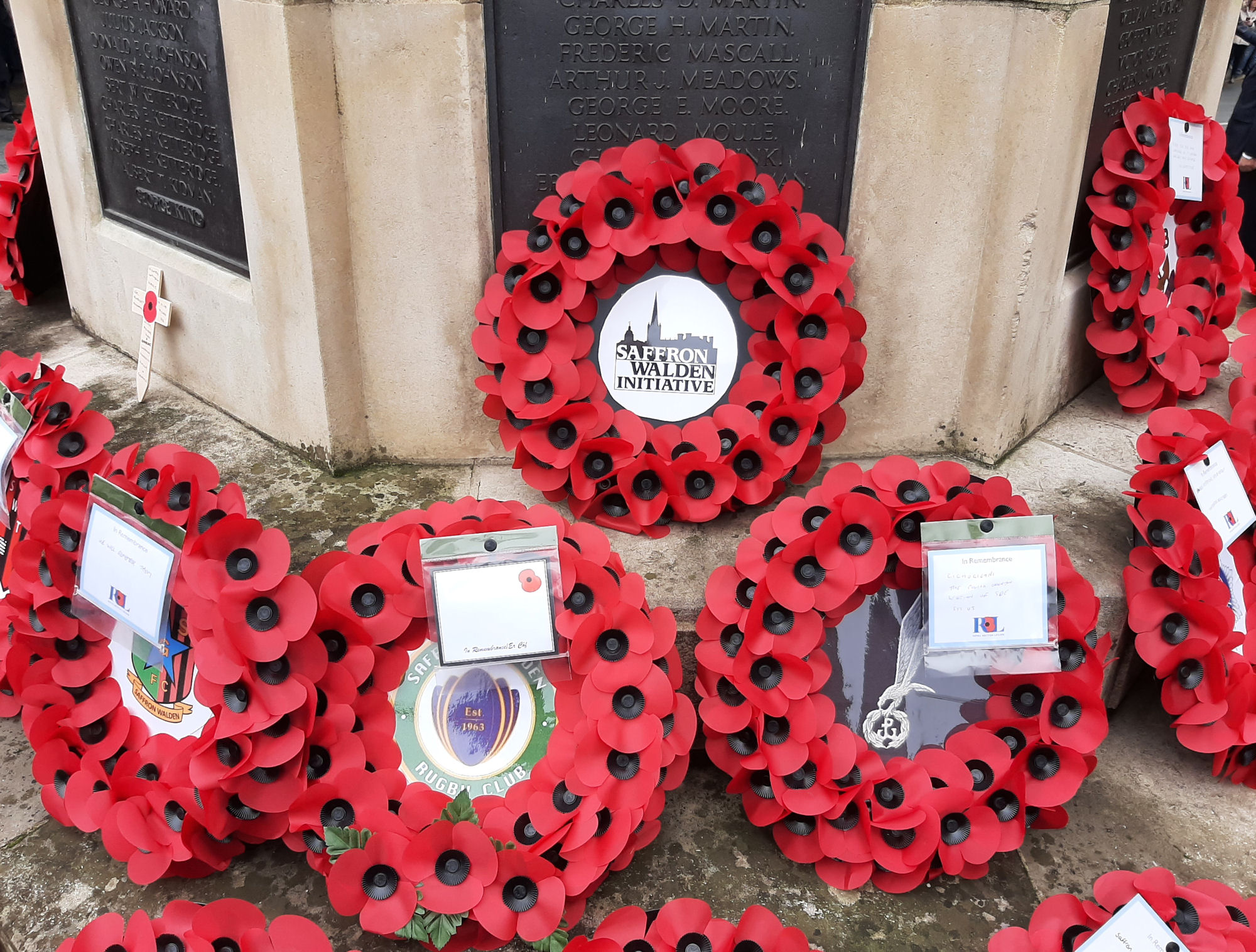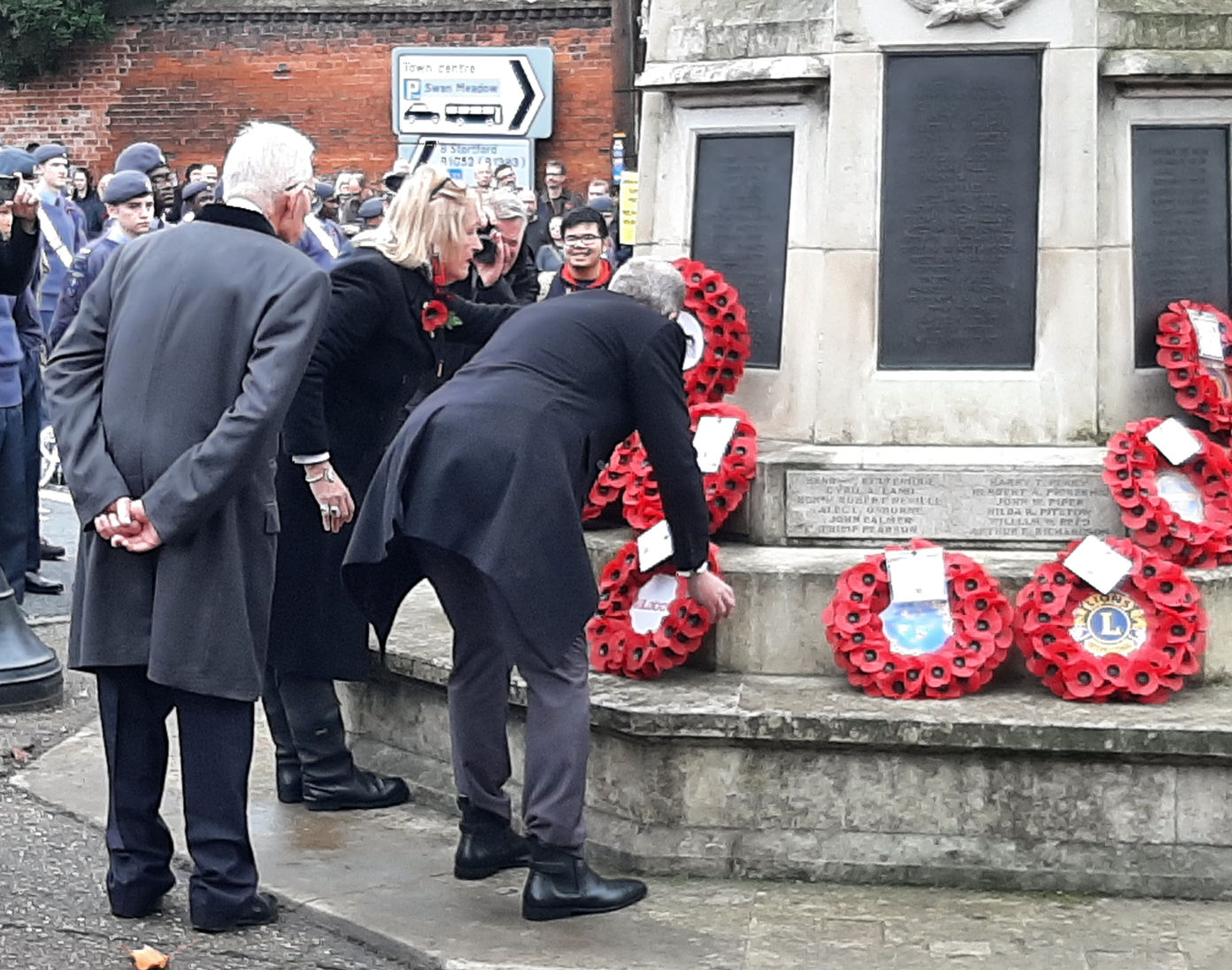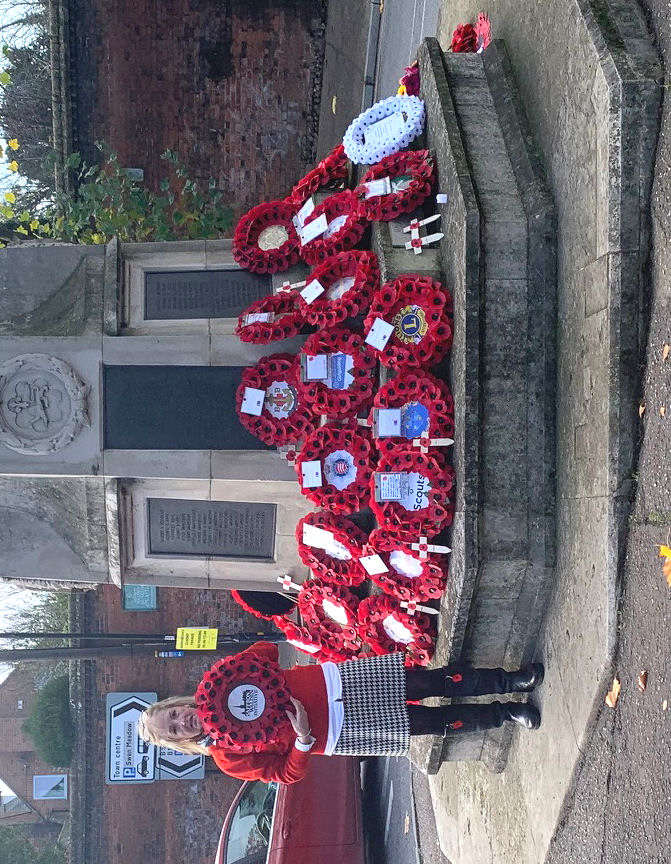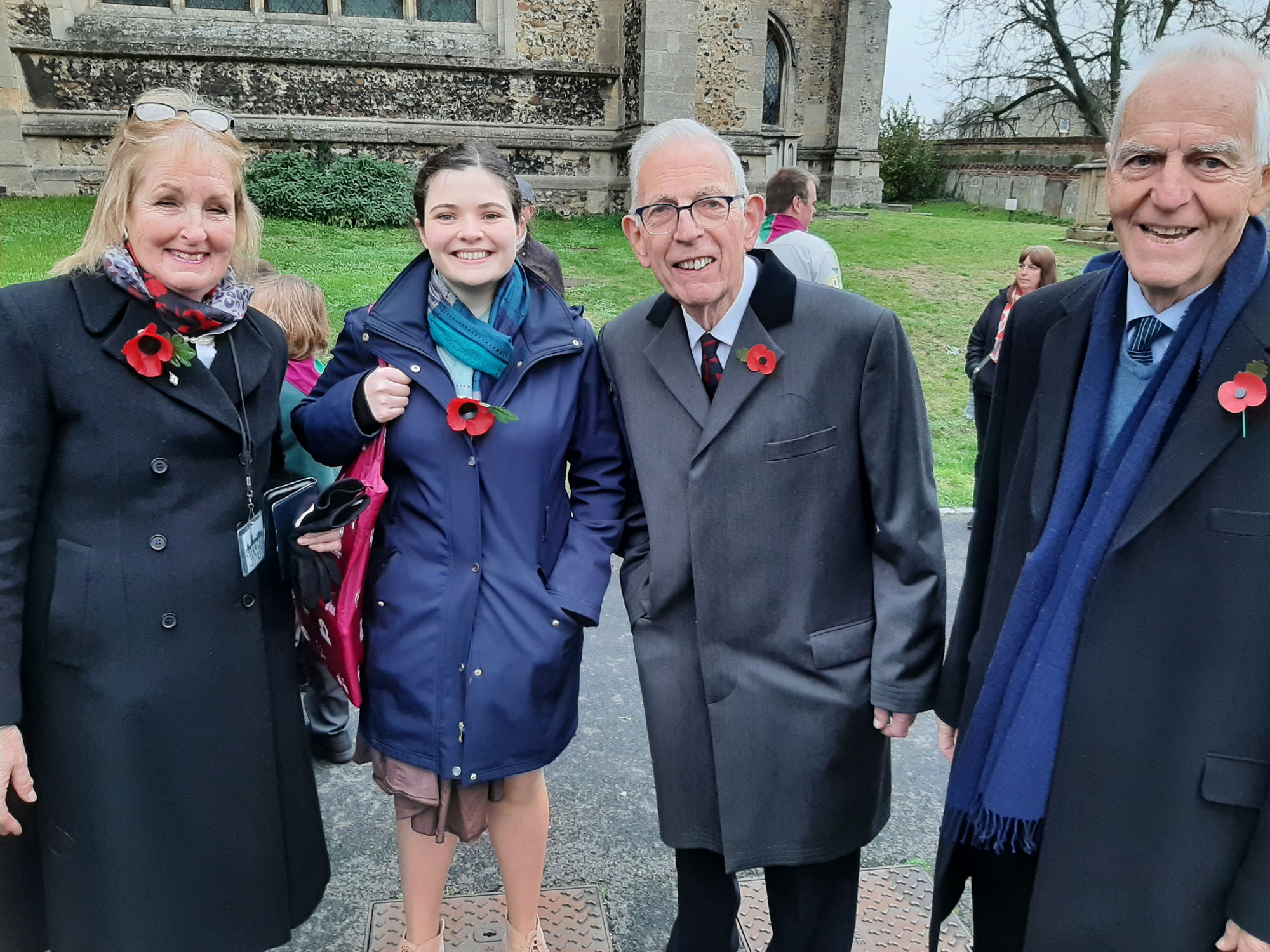 Saffron Walden Initiative (SWI) aims to improve Saffron Walden by working in partnership with local residents, businesses, non-commercial organisations and public agencies to facilitate and promote initiatives to:
Enhance the town's appearance


Promote the town and area


Provide facilities and activities for all ages and interests


Improve accessibility for residents, visitors and shoppers


Maintain the vitality of shopping and services



Develop community spirit