Here's a flavour of the many and varied events we organise each year. Most of them are 'Members-only' events, so don't miss out on the fun - join us now!
VISIT TO THE SAFFRON WALDEN WASTE WATER RECYCLING CENTRE
Members of the Saffron Walden Initiative recently visited the sewage treatment works which are next to Swan Meadow car park. Anglian Water staff explained how waste water is recycled using bacteria to break down the sewage and that they were in the process of expanding their facilities to cope with new housing developments.
They were keen to point out that wipes and sanitary waste must not be flushed down toilets as, along with fats, oil and food scraps in sewer pipes, these can result in serious blockages and local flooding. Initiative Chairman Jacqui Portway urges everyone to do a little to help this ever changing world. 
VISIT TO THE WELLCOME GENOME CAMPUS
In March 2023 members of the Saffron Walden Initiative made a return visit to the Wellcome Genome Campus in Hinxton which is the largest centre for genome sequencing and genome research in the UK. Members were introduced to the wonders of the genome as well as DNA, genes and chromosomes. The campus played a key part in the covid-19 pandemic by large scale sequencing of the virus genome so that vaccines could keep up to date with the evolving virus.
Members heard about the work of one of the Informatics researchers at the Campus and saw a film which looked at some of the ethical considerations of germline gene editing. The close links between the National Health Service and the Campus were emphasised. 
We are lucky to live near to a world class research organisation. Afterwards an Initiative member wrote: "Thank you for a quite astonishing afternoon at the Genome Campus."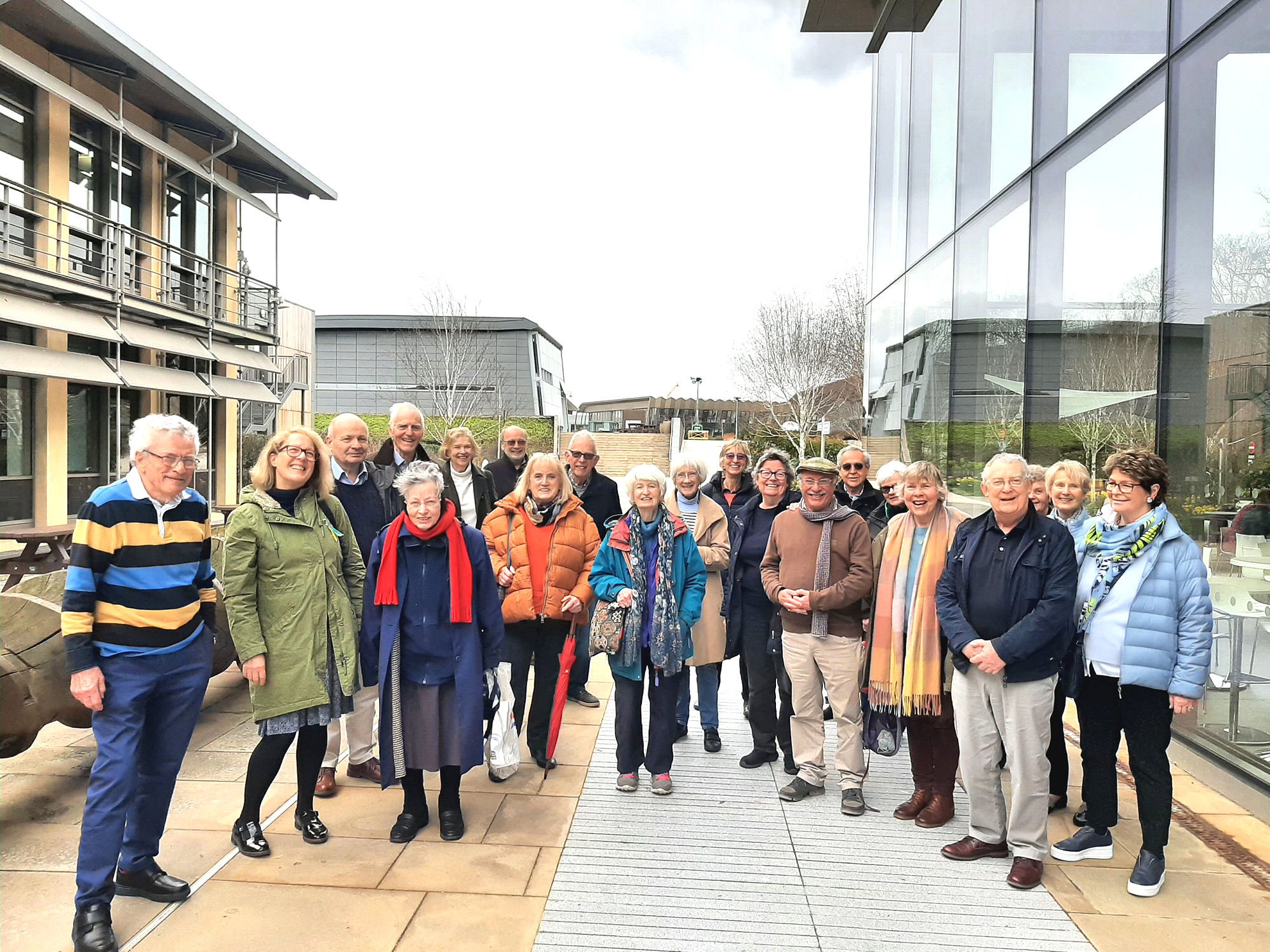 VISIT TO ST MARY'S CHURCH BELL RINGERS
On 8th November 2022 members of the Saffron Walden Initiative were visited St Mary's Church Bell Ringers, known officially as the Saffron Walden Society of Change Ringers.  The members were told the history of the 12 bells, shown how they are rung and then to stayed for the start of the weekly practice session.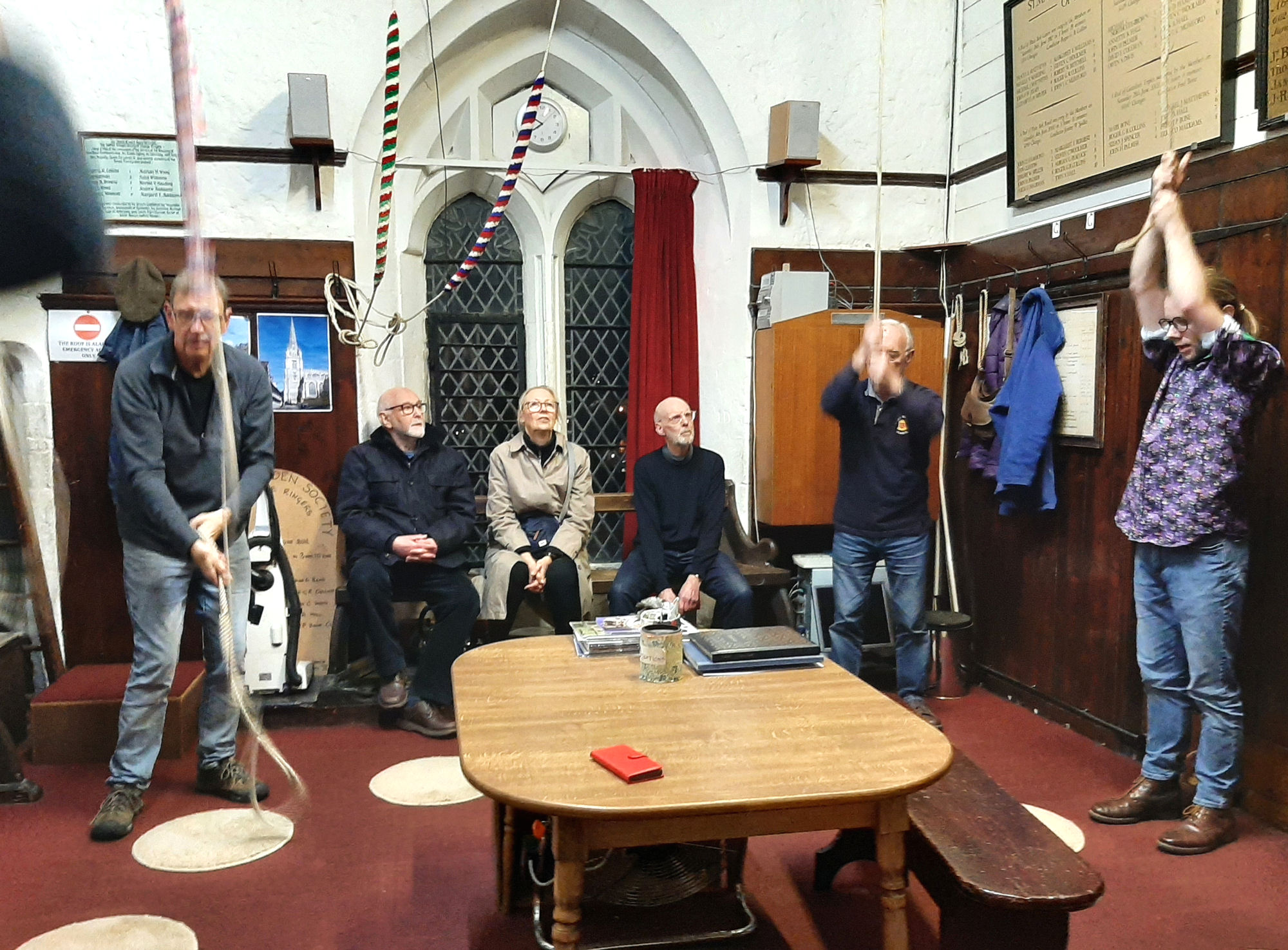 VISIT TO SAFFRON WALDEN GIBSON LIBRARY IN OCTOBER 2022
On October 12th 20 members of the Saffron Walden Initiative visited the Gibson Library in Saffron Walden. The Library is an independent library founded in 1832 housed in the Grade 11 listed building at 2,King Street. The historic collection consists of more than 25,000 volumes. Amongst the collection, are botanical illustrations, including George Stacey Gibson's Flora of Essex (1862).
There is also a large local studies collection. Members of the Initiative listened to a talk by Gillian Williamson, the Secretary of the Gibson Library Society, and were able to look at a selected example of books from the collection.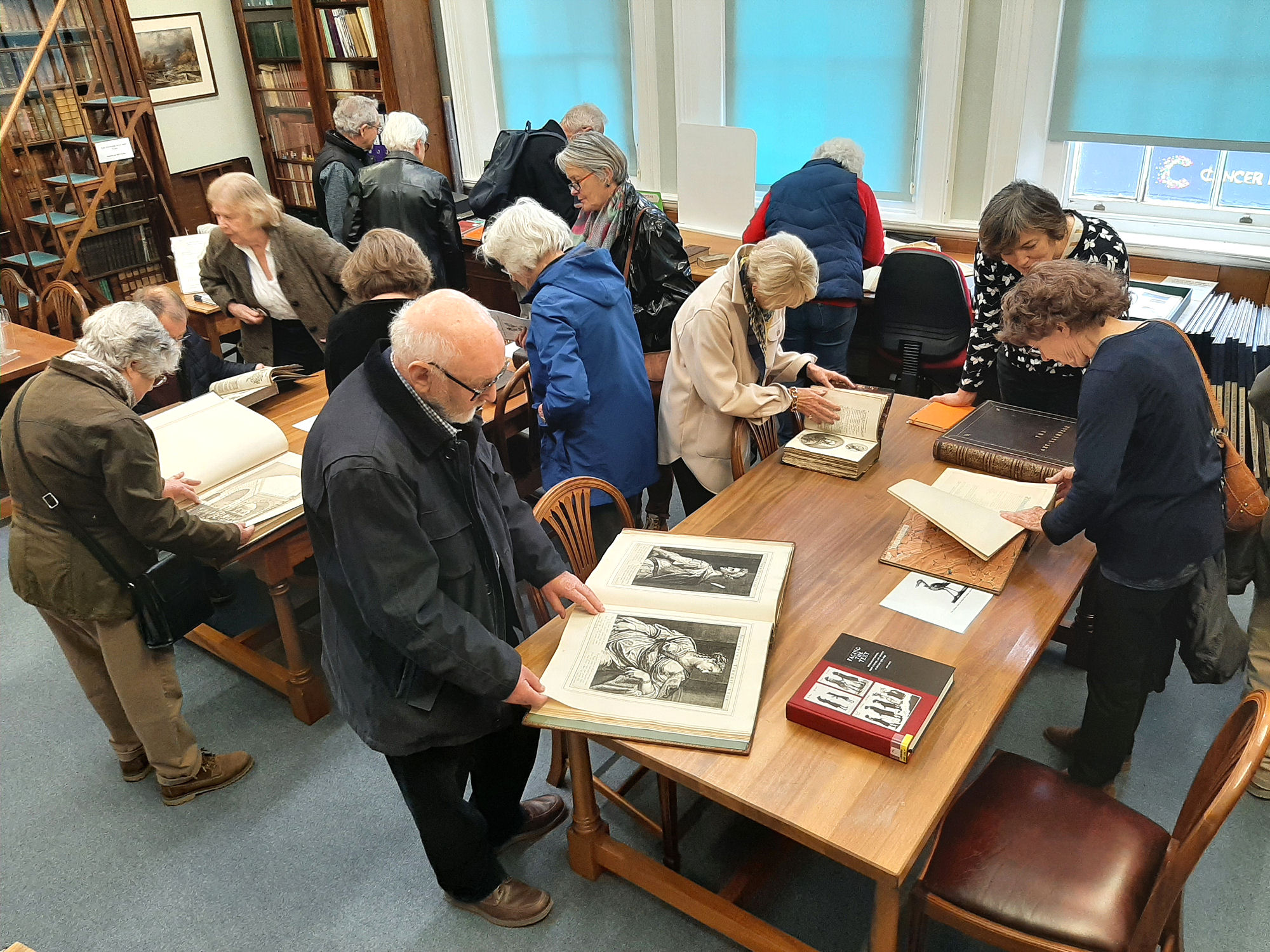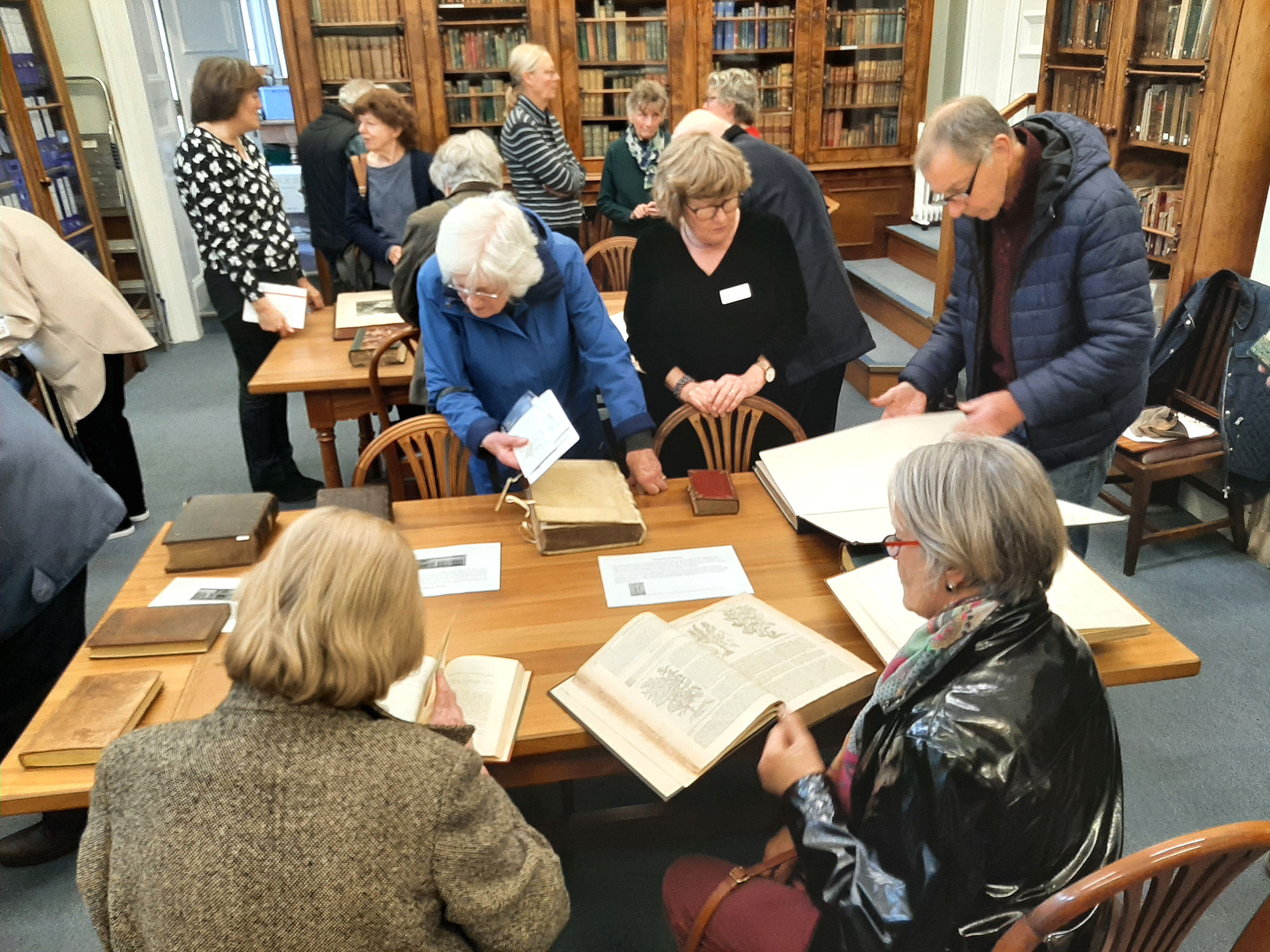 VISIT TO CAMBRIDGE CENTRAL MOSQUE IN JUNE 2022