Here's a flavour of the many and varied events we organise each year. Most of them are 'Members-only' events, so don't miss out on the fun - join us now!
VISIT TO ST MARY'S CHURCH BELL RINGERS
On 8th November 2022 members of the Saffron Walden Initiative were visited St Mary's Church Bell Ringers, known officially as the Saffron Walden Society of Change Ringers.  The members were told the history of the 12 bells, shown how they are rung and then to stayed for the start of the weekly practice session.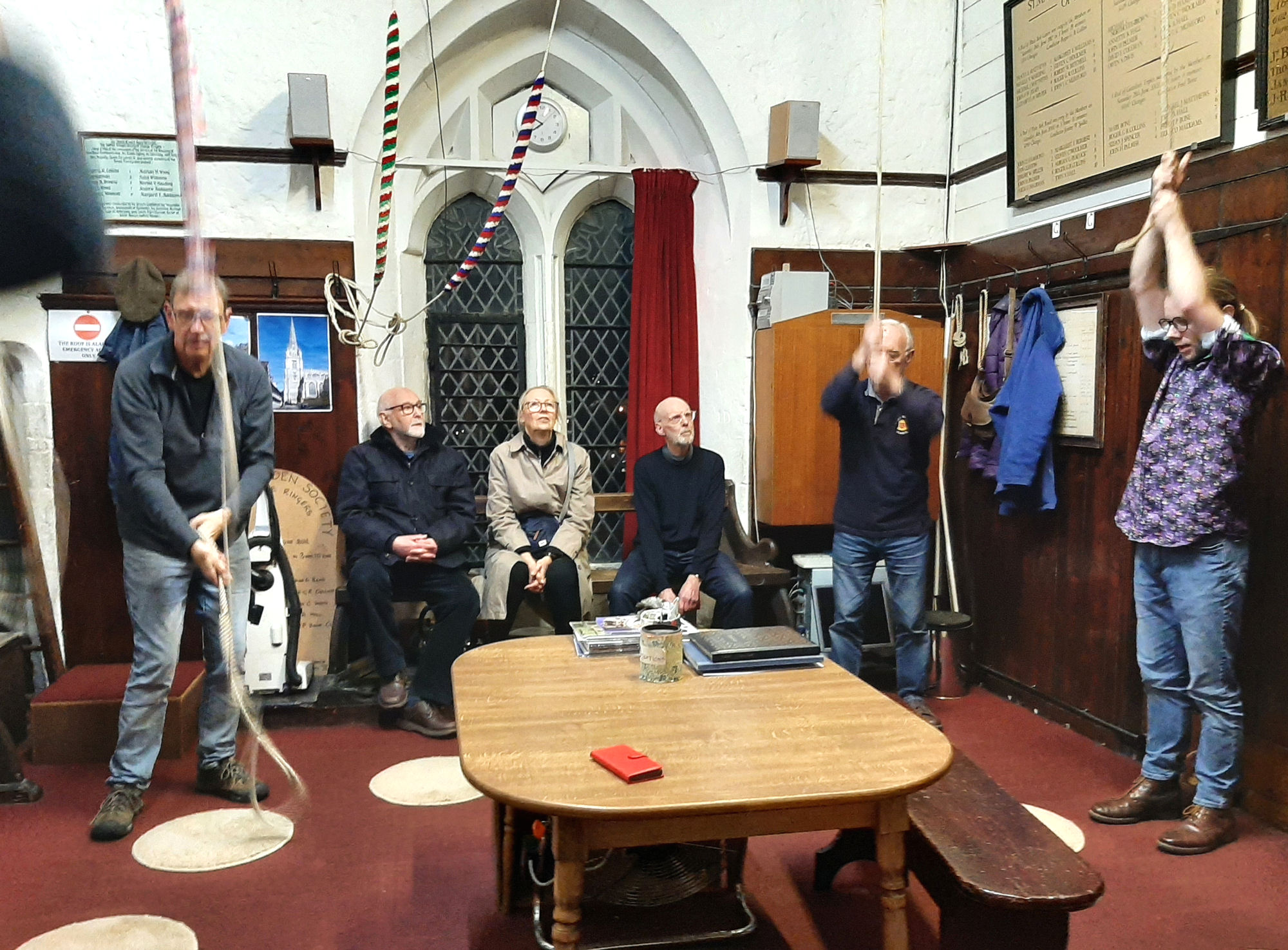 VISIT TO SAFFRON WALDEN GIBSON LIBRARY IN OCTOBER 2022
On October 12th 20 members of the Saffron Walden Initiative visited the Gibson Library in Saffron Walden. The Library is an independent library founded in 1832 housed in the Grade 11 listed building at 2,King Street. The historic collection consists of more than 25,000 volumes. Amongst the collection, are botanical illustrations, including George Stacey Gibson's Flora of Essex (1862).
There is also a large local studies collection. Members of the Initiative listened to a talk by Gillian Williamson, the Secretary of the Gibson Library Society, and were able to look at a selected example of books from the collection.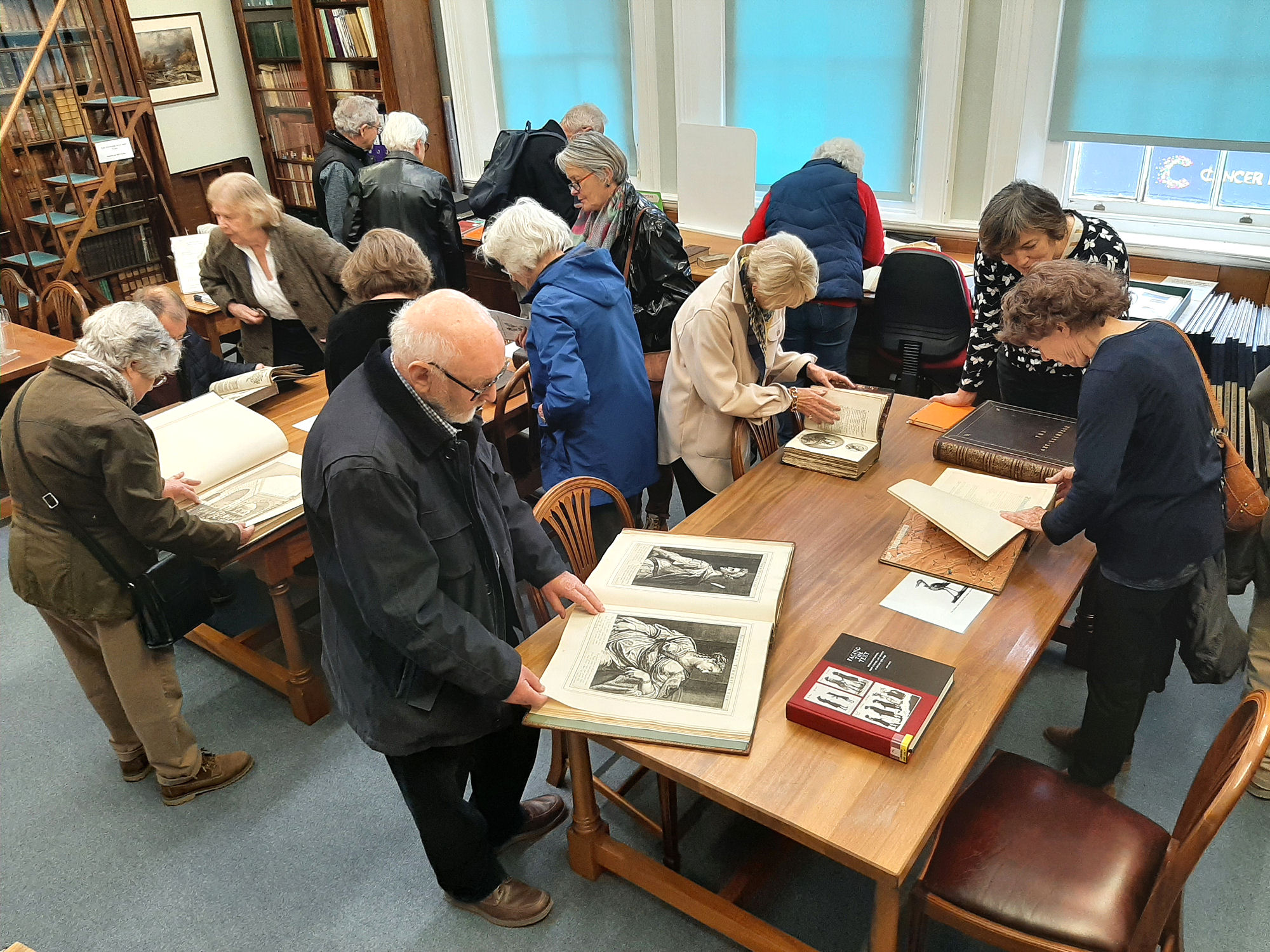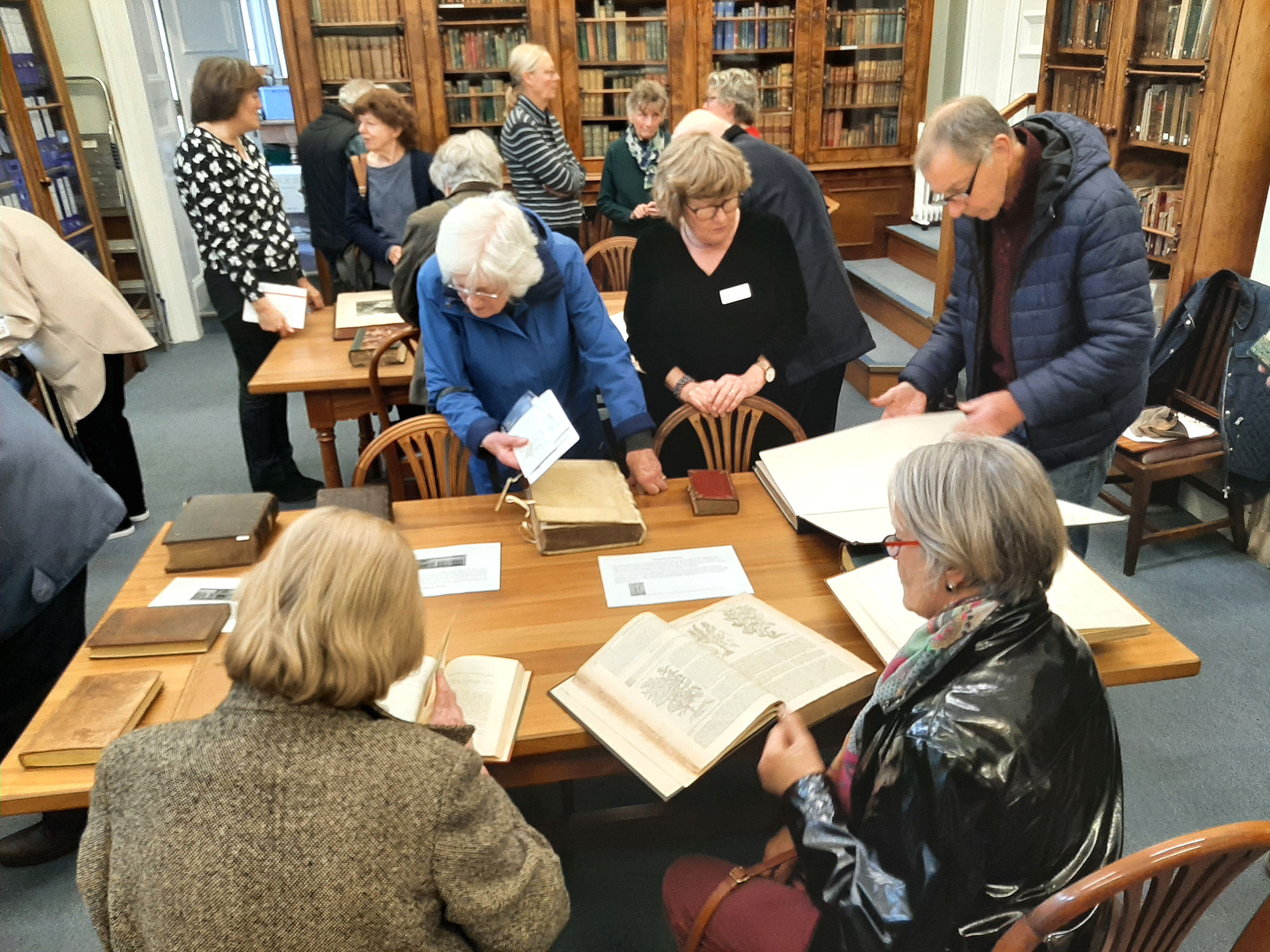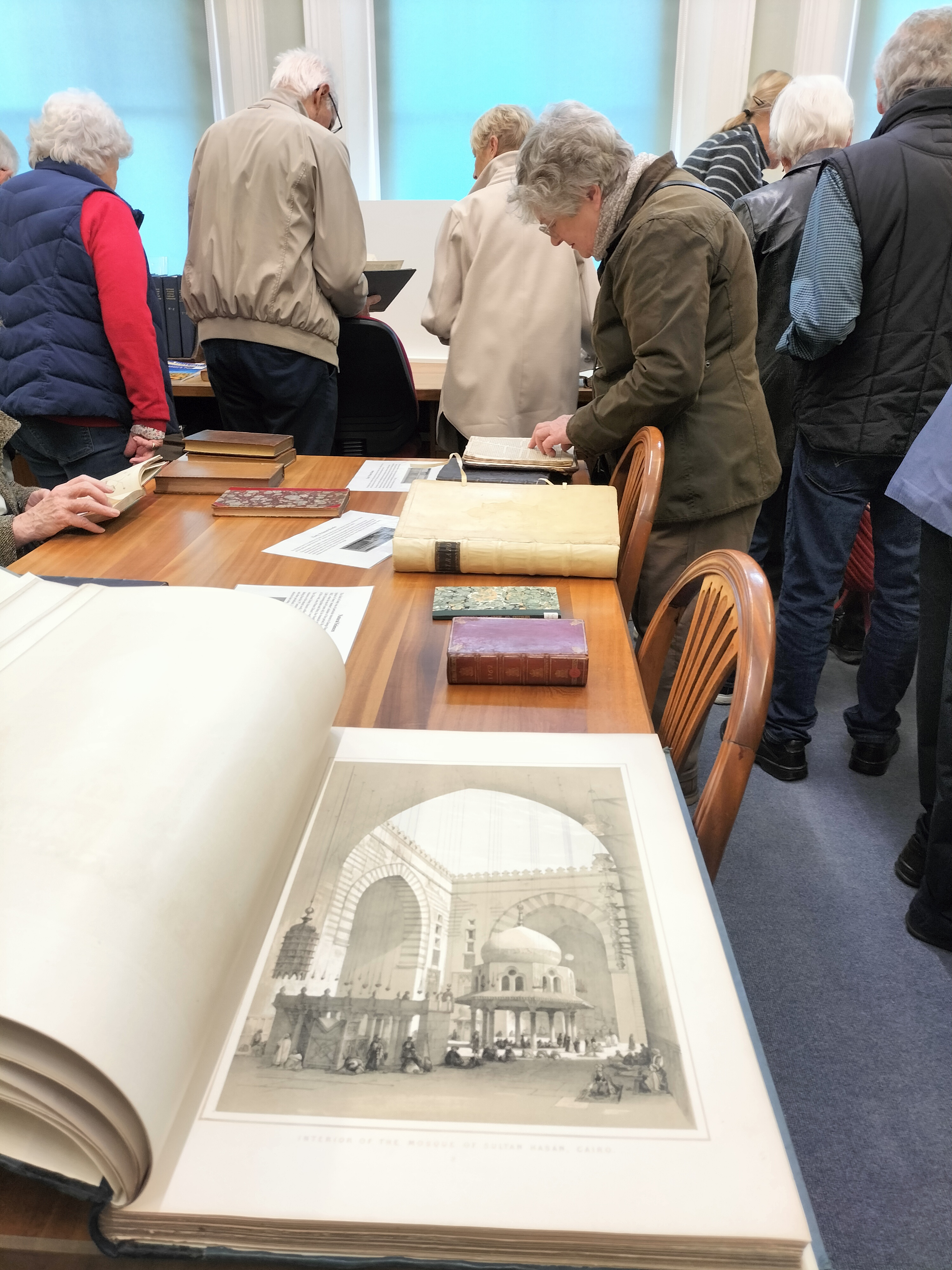 VISIT TO CAMBRIDGE CENTRAL MOSQUE IN JUNE 2022