DANCE IN THE SQUARE & SING

Saffron Walden Initiative 20th year celebration of Dance and Sing in the Square on 26th August 2023 was a success. Everyone involved is applauded.
Headlining was Coverman, Brown Paper Bag, Rob Foale, Elliott Porter, Sharon and Jimmy Collins. Supported by up & coming The Flying Symbols. Many thanks to GHB sound technicians & Lee Dorrington, 3D Events, Royal Security, SWTC, George, Carl, Keith, Tim Atkinson, Jess, Anna, Terry Frostick and the Market traders, the Diamonds and the many volunteers and sponsors, some of whom took to the stage for the encore. The atmosphere was electric.  SWI thanks the press and the community for supporting this free event. All photos are attributed to Marts Arts/Martin Porter, a star in his own right.
The Dance this year was made possible thanks to vital financial support from Angus BBQ Smokehouse, Contamac, Frank Riccio Hairdressing, Radleys, Robert Dyas, Saffron Building Society, Saffron Walden Town Council, Stansted Airport Passenger Community Fund, Uttlesford District Council and Walden Capital.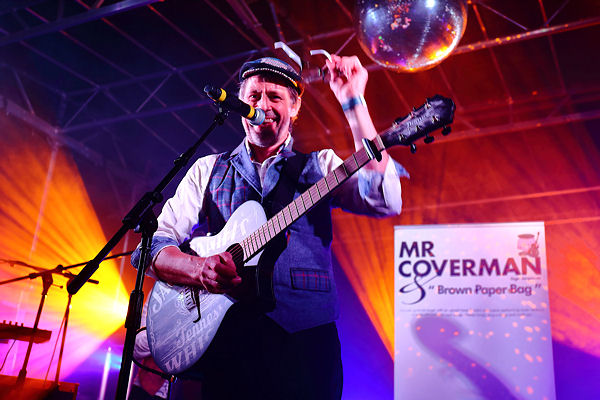 Darren Stammers as Mr Coverman
Photo credit: Marts Art Photography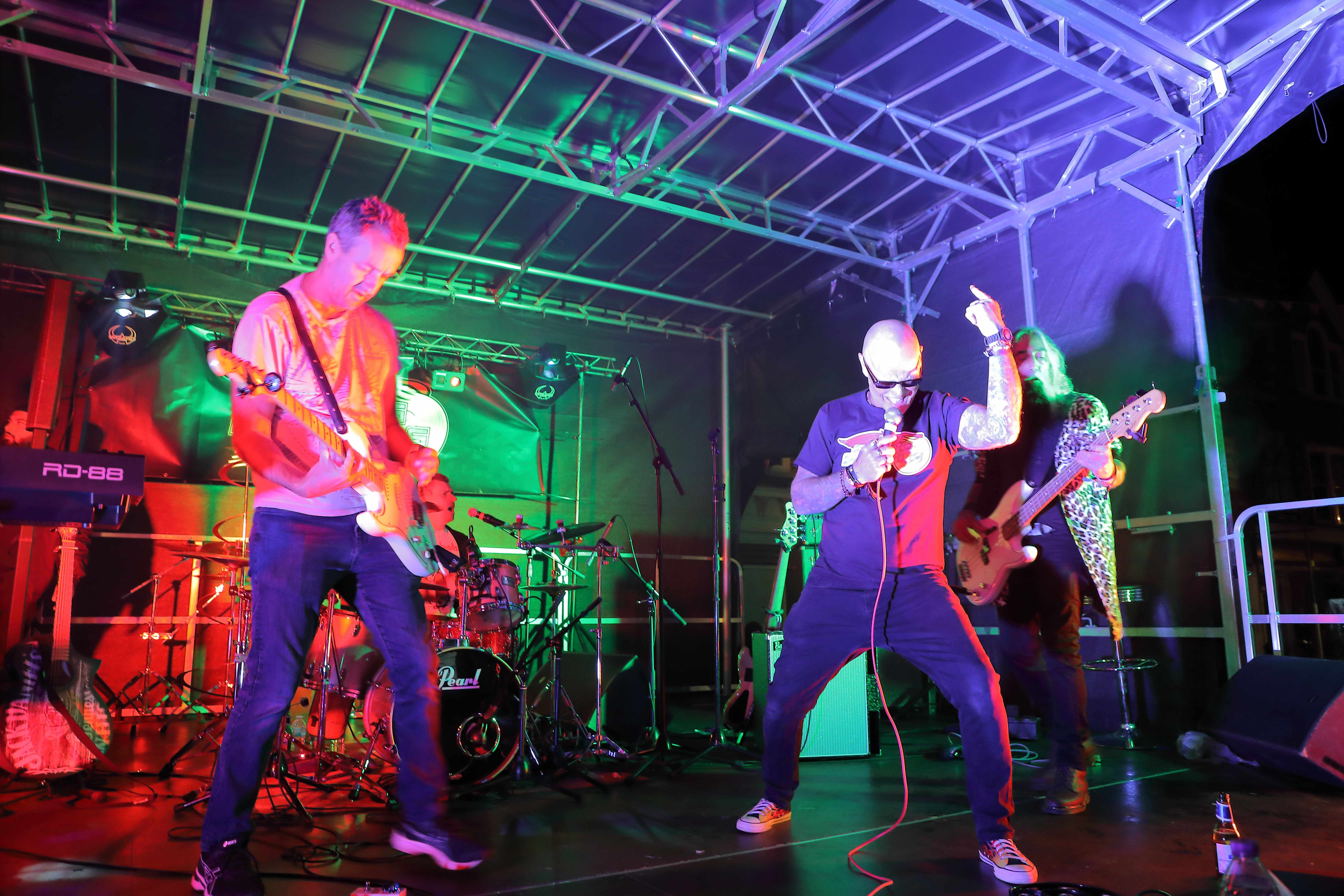 The Flying Symbols
Photo credit: Marts Art Photography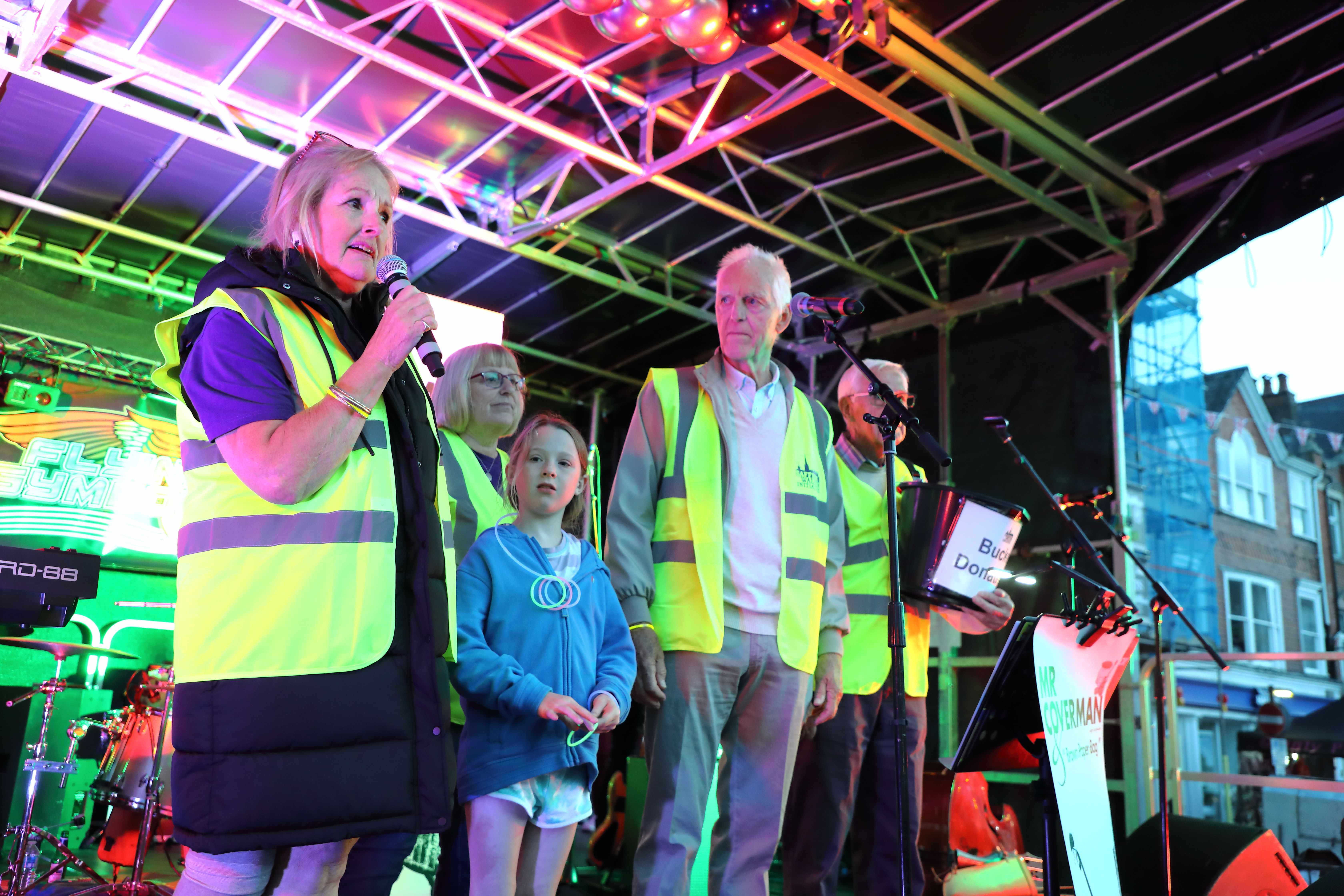 Jacqui Portway and colleagues introducing the Dance
Photo credit: Marts Art Photography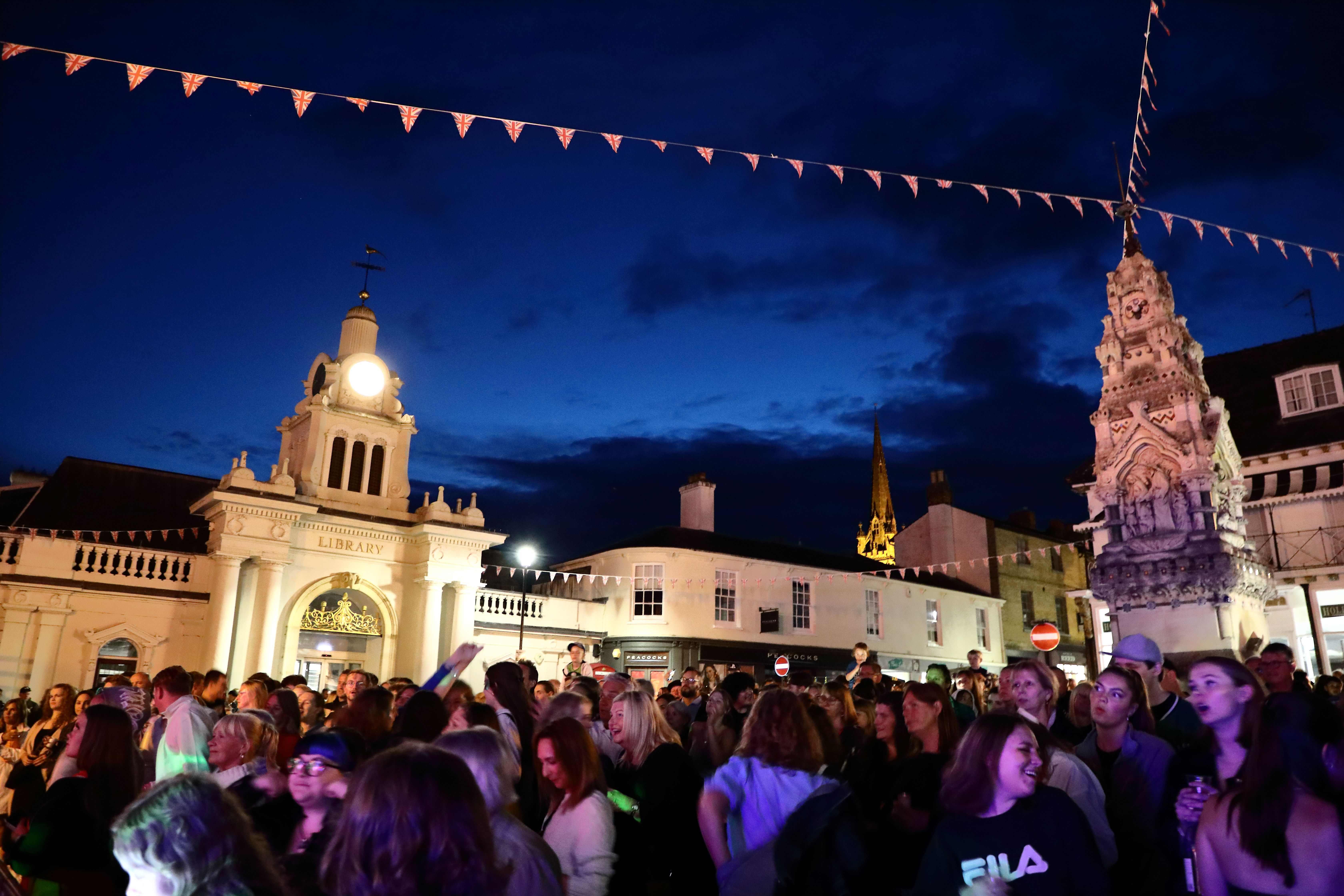 Photo credit: Marts Art Photography
Many thanks to the 2023 Dance in the Square & Sing sponsors: